Regular price
Sale price
$54.99
Unit price
per
IN-STOCK
Sold out
Help Me Choose
Ultra-polished skating surface: polished to a mirror finish, which results in a smoother glide and less friction.

Extremely rounded edges: ensures smooth glide performance during off-axis conditions. Floats past any debris. Gradient chamfer are used to create a gentle rolloff that transitions from the flat skating surface to the rounded edges.
Immortal durability with 9 Mohs hardness. Nearly impossible to scratch (except with a diamond).
Crafted from Whole Single Crystal:

 

Manufacturing starts with whole single crystal boules are cut down with diamond tools and ground into shape to preserve the sapphire crystal structure.
5 pieces. 7mm diameter: compatible with most gaming mice.
No surface coatings or treatments: the color is not a surface coating, but is woven into the crystal lattice using 0.05% chromium for a deep ruby color. Color and glide will not wear off over time.
NOTICES

SAPPHIRESKATES is produced by a combination of handmade and automated processes. Due to the nature of crafting sapphire from raw crystal, slight variation is expected.

However, we QC each set to strict tolerances to ensure a smooth glide and synergy between each piece within a set.

Slight variations in color are also to be expected but have no impact on durability or performance.

Please allow 24 hours to adjust to the feel of SAPPHIRESKATES. Additionally, glide may continue to improve after a few days, as normal usage will dissolve any residual particles.
INCLUDED IN THE BOX

5 SAPPHIRESKATES
Microfiber cloth
Alcohol Prep Pads
Plenty of spare die-cut 3M Adhesive
Sandpaper (you can use this to remove stubborn adhesive, or if you absolutely must, you can manually sand the mouse channel to adjust the sensor height if needed).
INSTALLATION

1. In a clean & undistracted area, gently lift top layer. Unbox contents.

2. Use prep pads to remove residue leftover from previous mice feet.

3. Install SAPPHIRESKATES. Apply pressure for 10 seconds per skate.

4. Use microfiber cloth to remove any remaining adhesive & debris. You can either use 4 of the SAPPHIRESKATES and keep 1 as a spare, or you can use all 5. Here are some example configurations and placement tips: https://sapphireskates.com/pages/installation-guide
SHIPPING INFO

All products ship from the United States (California).

Warning: no refunds or replacements on International First-Class Mail.

PROCESSING TIME

Most orders ship out in 1-2 business days.

DOMESTIC U.S.
Currently we offer USPS shipping of 3 different tier levels:

-USPS First Class Mail: Arrives in 5-10 days from the time it ships.
-USPS Priority Mail: Arrives in 2 to 5 days from the time it ships.
-USPS Priority Mail: Arrives in 1 Business Day from the time it ships.

INTERNATIONAL

International customers may have the option of USPS, UPS, and DHL and options differ by country. We selected options based on our historical records of failure rates from various countries.

You will be able to view the options available to you at checkout.

Buyers are responsible for paying customs fees if there are any charges, but this is rare.
RETURNS

We understand that for various reasons, our product may not be the best suited for you. Before returning, we do encourage you to email ken@sapphireskates.com for product troubleshooting. But we certainly accept refunds for products returned to us, required that the buyer pays for return shipping. For international customers selecting USPS First Class Shipping only: All sales are final. (unfortunately, this method has resulted in lost packages - use at your discretion).

Details:

Returns of undamaged product are accepted within 14 days, starting from the time when you receive the product.

Product must be shipped back to us with the original inner capsule with all of the pieces inside. The rest of the packaging is not required.Please email kristine@sapphireskates.com to initiate a return.

Upon us receiving the product, we will reimburse the customer the cost of the product not including taxes, minus the cost for return shipping (if buyer has not yet paid for return shipping).

For example, if the customer purchased 1 set of Ruby Sapphireskates, we will refund them $49.99 USD. 
View full details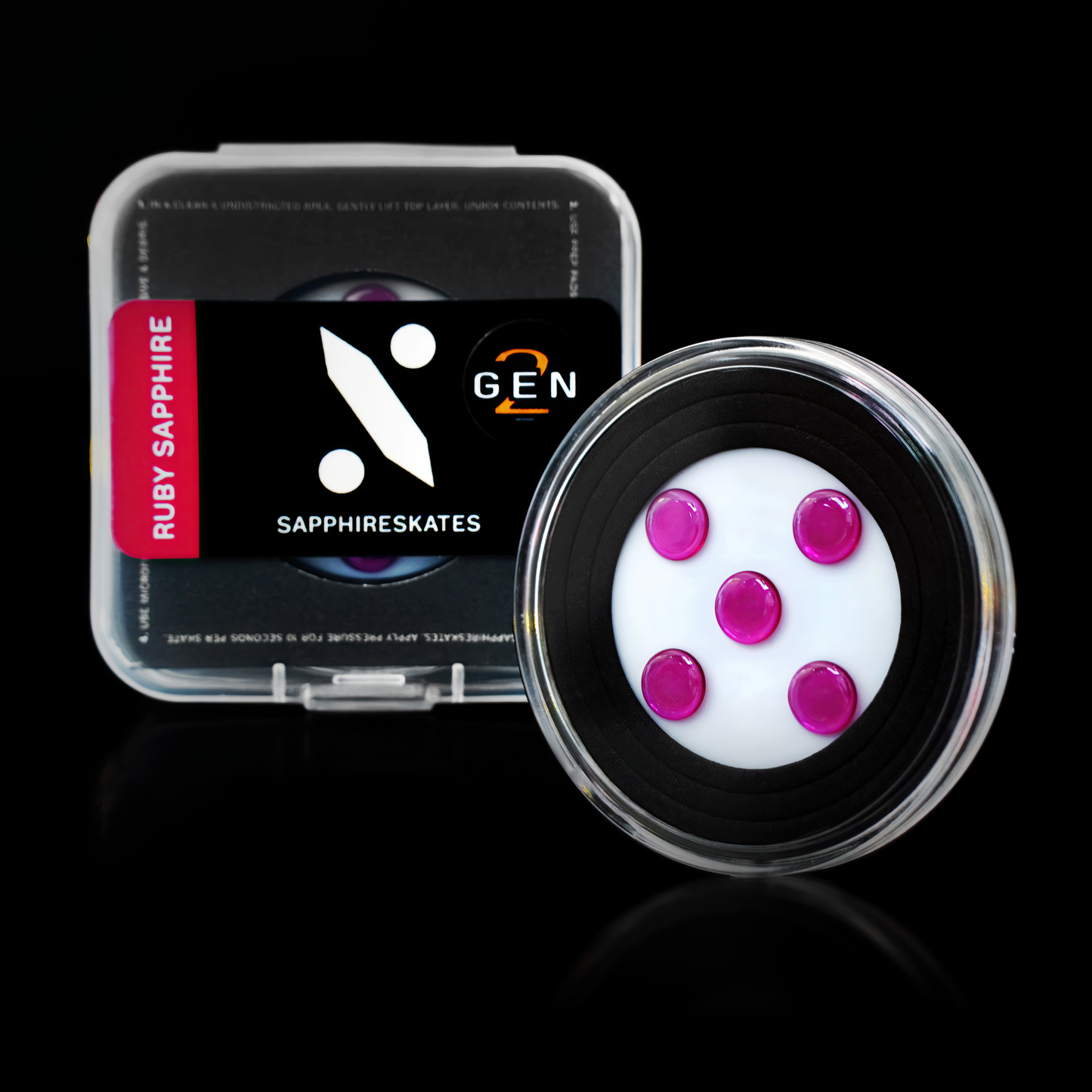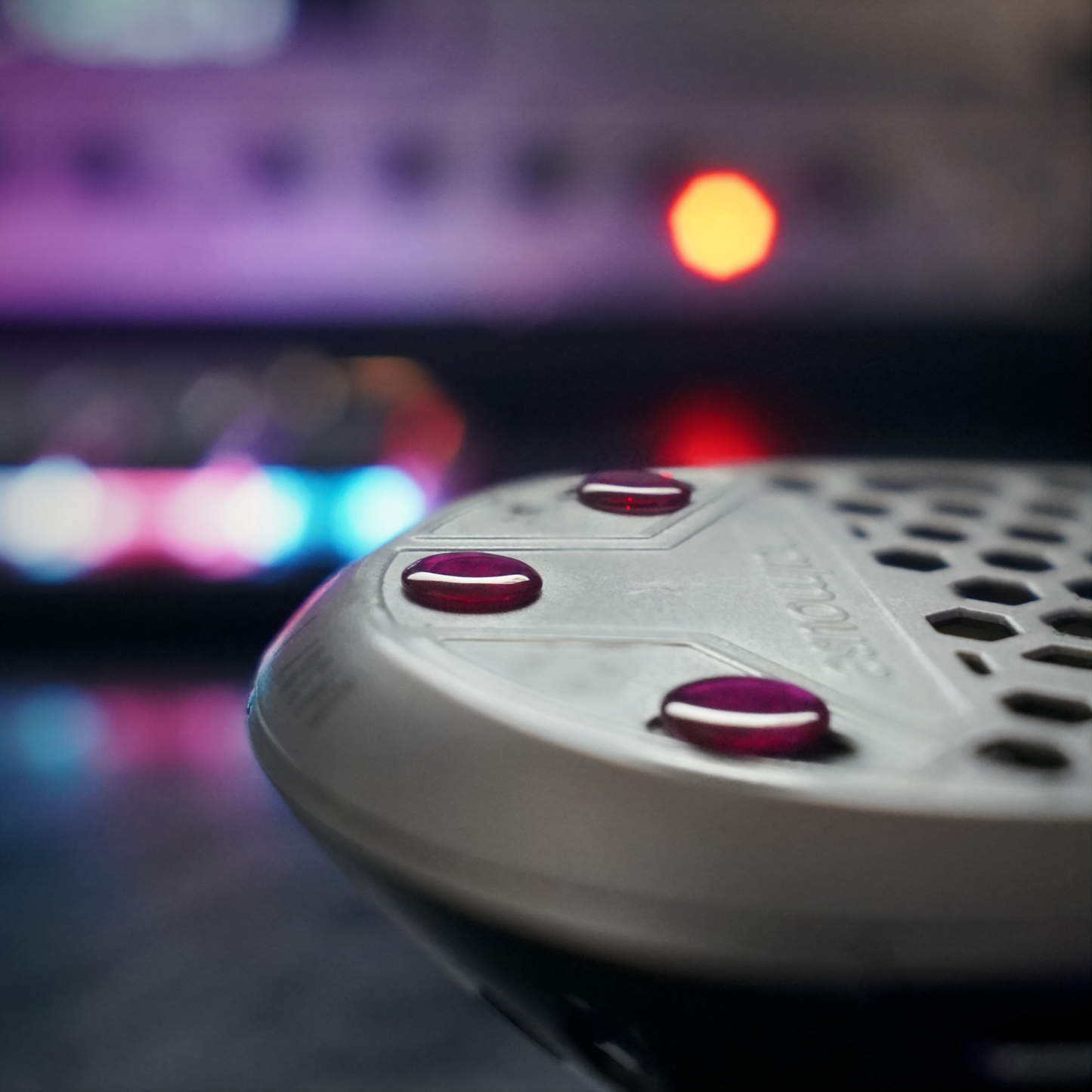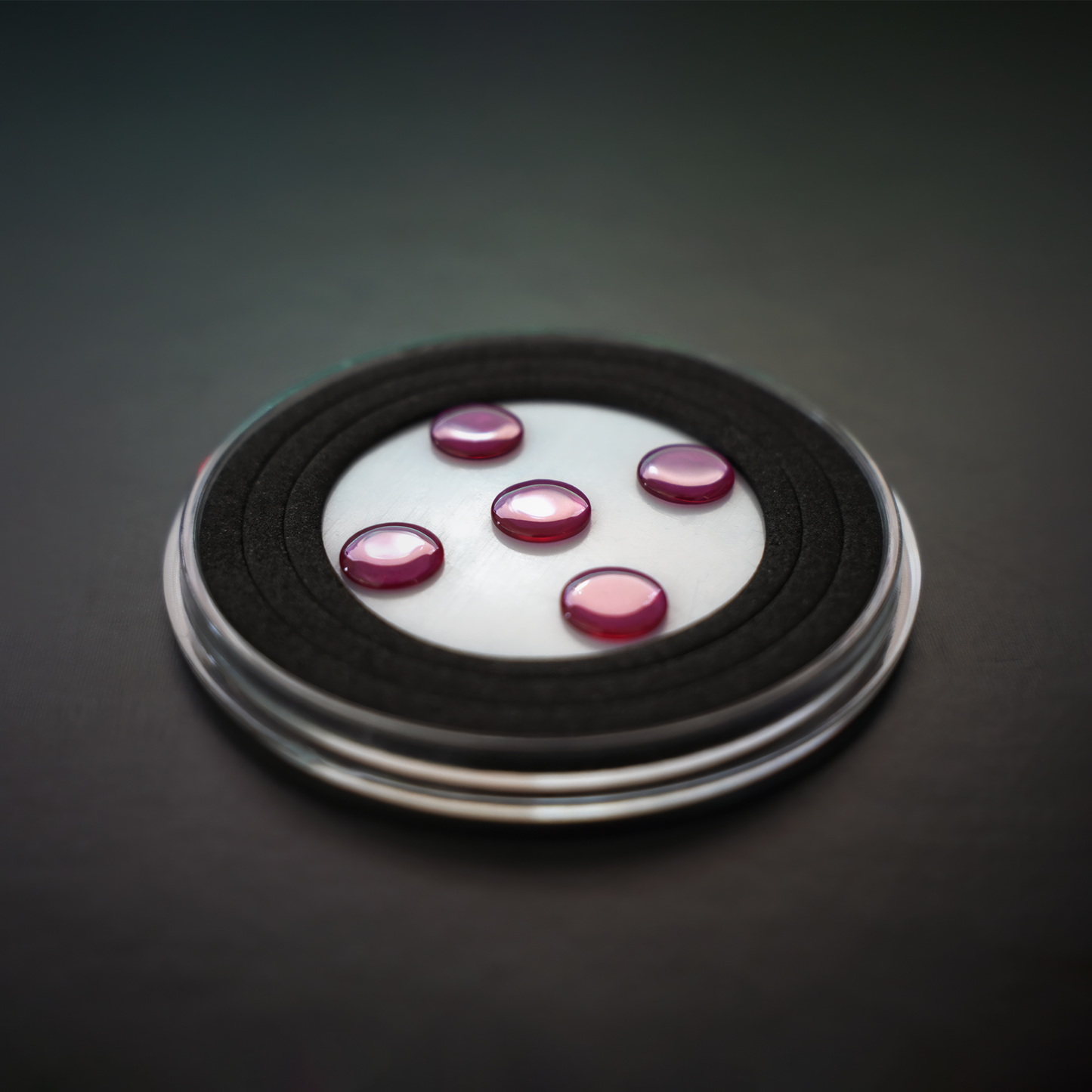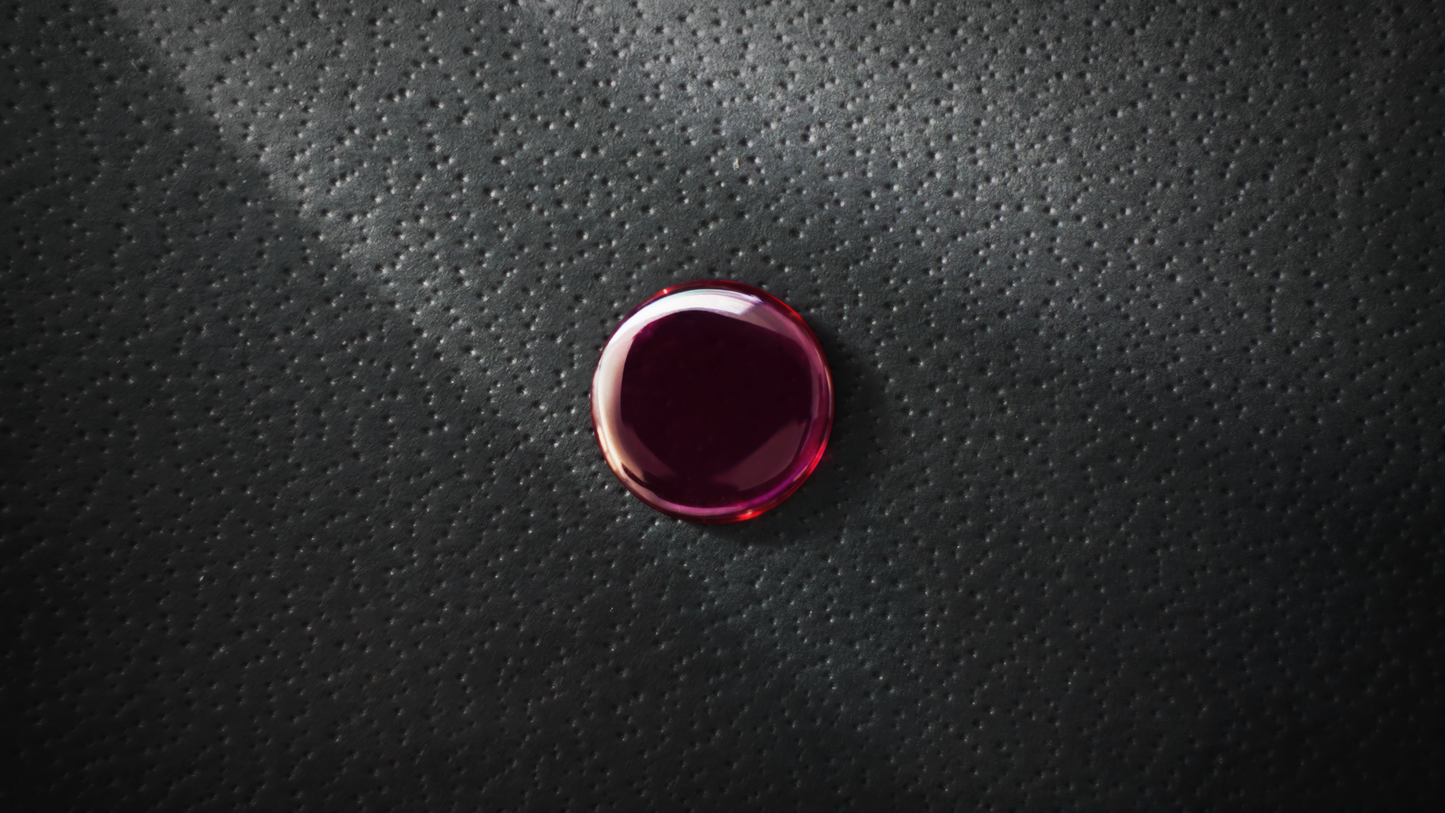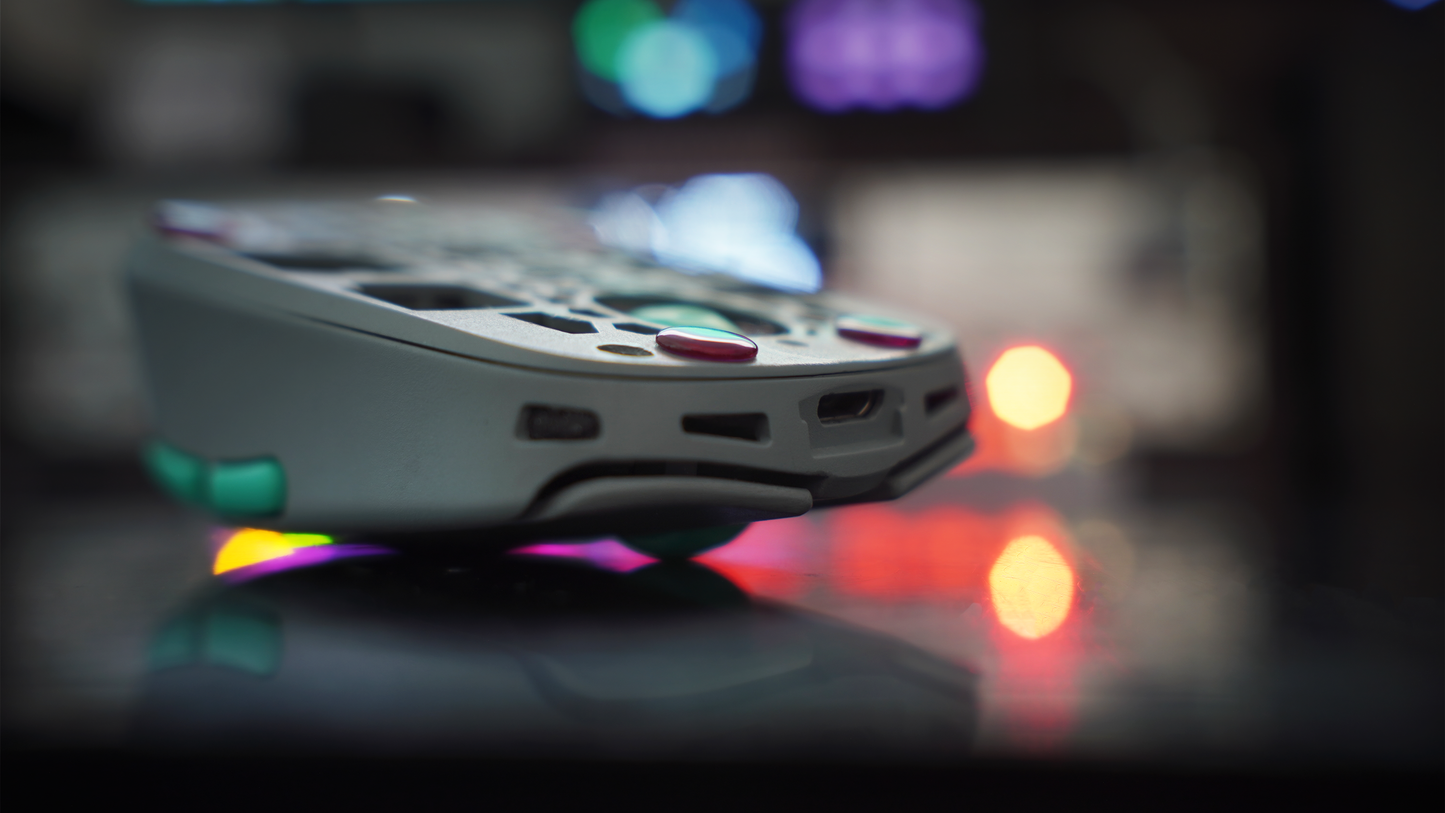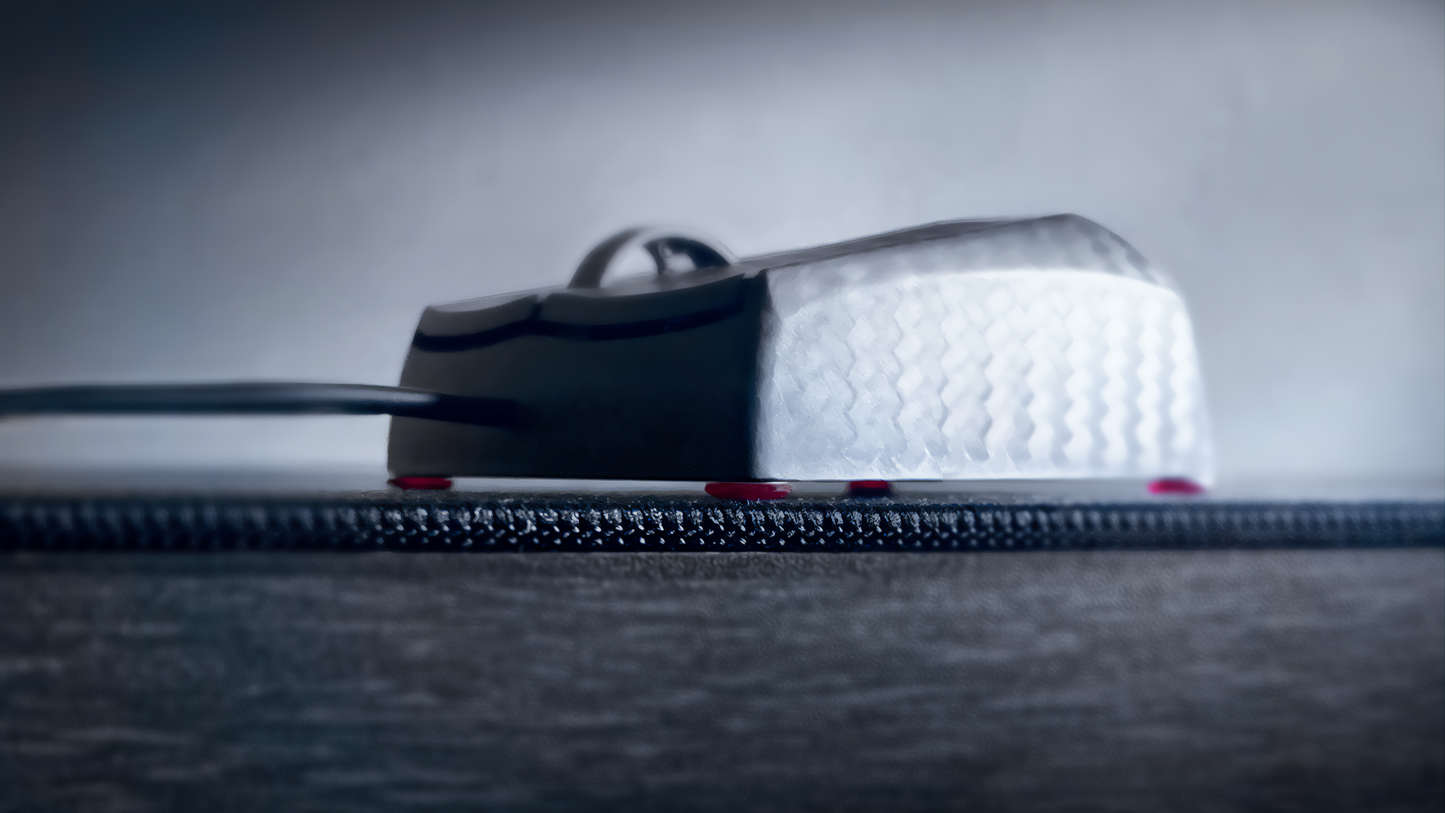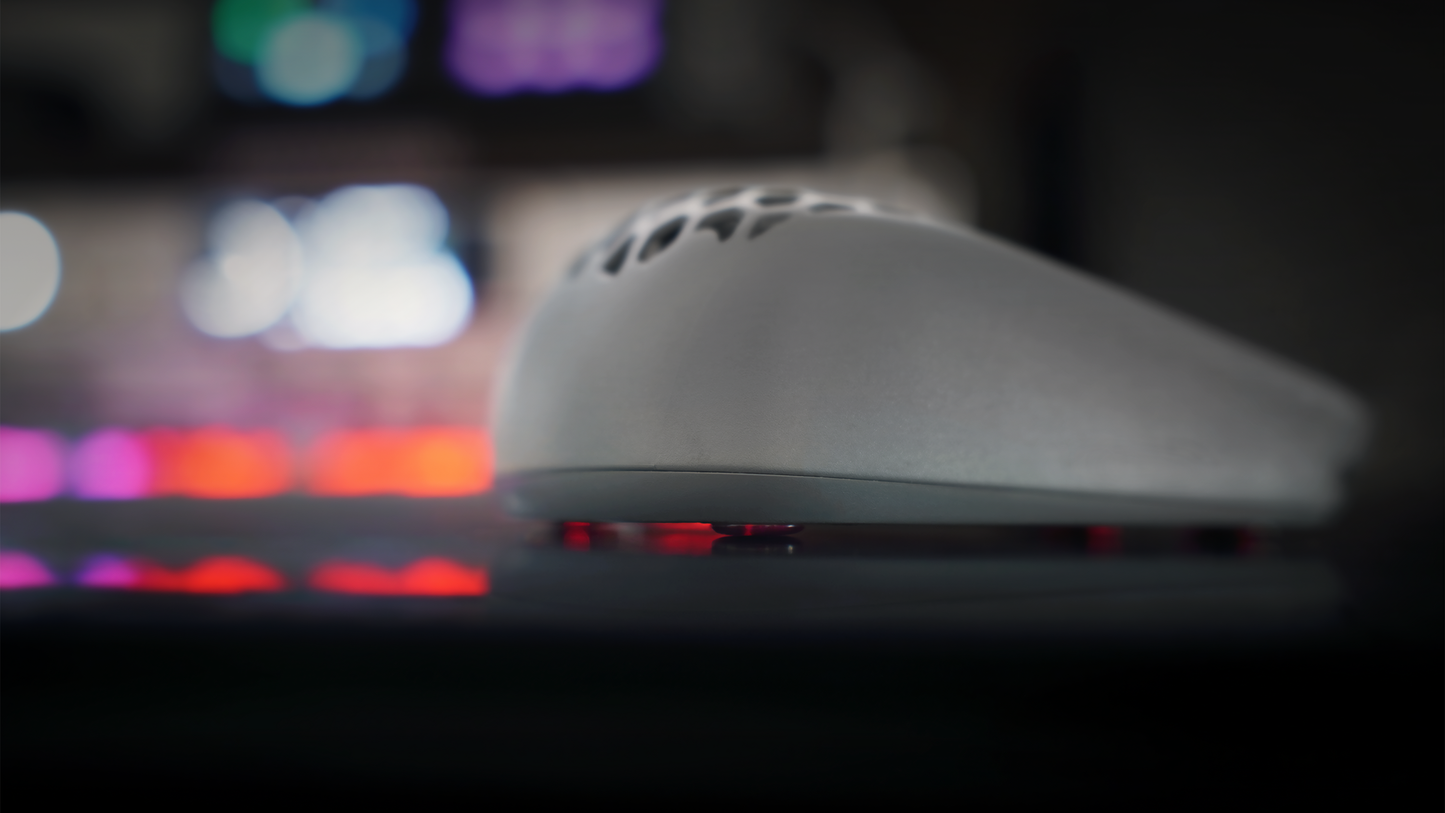 Which SAPPHIRESKATES Should I Buy?
We now recommend our Ruby SAPPHIRESKATES Gen2 which is an improved version of our original best-selling Ruby SAPPHIRESKATES. This will offer the most price-to-performance and has a shape that has the benefits of both our original and Type 2 design with virtually no drawbacks.
Below is more information on other products in our lineup. Please note that we don't always have these available, but if customers are interested, we may bring them back in the future.
We offer mouse skates made from a variety of gemstones and a few different profiles (shapes).
STANDARD

⬇

TYPE 2

⬇

Material:
Sapphire

⬇

Material:
Cubic Zirconia

⬇

Material:
Moissanite

⬇

Material:
Sapphire

⬇

Color: Ruby


⬇


Color: Black


Color: Gold


Color: Clear



Color: Blue


Color: Fuchsia
For great value and a drier feel go with CZ - while sapphire feels slick (despite not having nor requiring lubricant), CZ feels dry but still very low friction. The feeling is like when your hands are extremely dry and there's very little friction when you rub them together. The friction is just slightly higher than sapphire. Also, the black color that is possible with CZ is quite unique and not possible to do with sapphire. 

Choose Type 2 if you want more support and generally keep the mouse flat - We created Type 2 since it was a common request. The benefit is that you get more support, especially if you use a heavier mouse or push down on your mouse. The downside is that the less-rounded shape means that dust and debris may get in the way. It also requires more load-balancing to work optimally (on all of our skates, we height-match the pieces in each set precisely, but there is still variance in the base of the mouse). The Clear color Type 2 will give you the same performance as Fuchsia but at a lower cost.


Specialty Choices - Moissanite (Flexskates) is a special item for those that appreciate quality gemstones, in addition to even greater scratch-resistance and durability than sapphire. However, the static friction is a bit higher than sapphire so they are recommended as a "control" type skate. Some of the more expensive colors (blue sapphire and Type 2 Fuchsia) should be chosen if you simply like the colors. These colors have greater material costs and are more expensive to produce. (Note: the color will never wear off and won't influence the performance. The dopant is interlaced within the crystal structure at trace amounts.)
Looking for the best possible performance regardless of price? Check out our Secret Shop for Match-Grade Sapphireskates which are co-polished for up to 72 hours.
Sapphire vs. Glass
| SAPPHIRE | GLASS |
| --- | --- |
| ✅ More resistant to moisture | ❌ Less moisture resistant |
| ✅ No surface coatings | ❌ Often relies on surface coatings that wear quickly |
| ✅ Greater scratch resistance | ❌ Less scratch resistant |
| ✅ Uniform single-crystal structure | ❌ Random amorphous / polycrystalline structure |