Regular price
Sale price
$369.00
Unit price
per
IN-STOCK
Sold out
NOTICE: HANDMADE ITEM

The following notice applies to only Match-Grade Sapphireskates:

There may be cosmetic defects, visual variance, and even small chips on the non-skating side. This is because this product starts from Sapphireskates that barely did not pass our rigorous QC, and then grinded and polished into to a product that performs slightly better than our standard mouse skates. This ensures that we have enough pieces to attempt the planarization process. After that, we QC again for surface defects and only select the best out of the batch to be Match-Grade skates. Rest assured, these imperfections will not have any impact on the glide or the durability of the product and are typically hardly noticible. Price only factors in non-performance related factors.
FREE PRIORITY SHIPPING FOR U.S.A. (ARRIVES IN 2-5 DAYS. SHIPS IMMEDIATELY.)

Item is eligible for free USPS Priority Mail shipping which arrives in 2-4 days. Items in the secret shop ship separately from other items in our store (can't combine shipments). Ships out immediately from the U.S.
INTERNATIONAL CUSTOMERS: 50% DISCOUNT ON DHL WORLDWIDE SHIPPING. OPEN FOR MORE DETAILS.

For secret shop items, we no longer offer USPS for international orders. However, we are offering a good deal on DHL shipping at a flat rate of $25 (over a 50% discount) which typically arrives in 3-5 days and is by far the most reliable to any location around the world. We can't combine shipments with non-secret shop items.
Higher static friction than sapphire but lower dynamic friction.
Sapphireskates polished for a minimum of 48 hours (actual polishing time) with 7 polishing steps for unmatched surface finish. See image for quantity and color. 200K grit/0.1 microns.

Each set is produced by itself on its own production run to ensure the most precise height-matching and synergy.

Verified Performance: less static friction compared to standard Sapphireskates.

Flat skating surface for more support with a rounded gradient between the flat portion and rounded edges. Prevents the incidence of scratchiness. Easily glides past dust and debris. (Type 1.5 shape means that it's in between our standard dome and the flat-top Type 2.)

What you see = what you get. The first image in the carousel is a picture of the exact kit you will be receiving. The reason for this is because the sets are made one-by-one. The glide will be the same, regardless of which set you choose though.

Note: ships from a different location than our standard products (if you choose to add other items to your cart while checking out, additional costs may apply. Both ship-from locations are in California.)
MORE INFORMATION ON MATCH-GRADE SKATES

The manufacturing process differs from the rest of our products. In fact, I make these myself using a polishing process that I've been developing for over 6 months that is inspired by the preparation of silicon wafers.

Match-Grade Sapphireskates are sold a bit differently as well due to each set being made one by one. The photos you see on this listing is the exact product you will receive (what you see is what you get, similar to how you would purchase gemstones).

Each piece within each set will be precisely crafted to work well in synergy with the other pieces of the set since they are all planarized and polished together, using a process that simulates the motion of the skates gliding along a surface.

Every set of Match-Grade Sapphireskates has an extremely high surface quality that is free of defects.

The reason for the higher price is the individualized production of each set. (We may be able to introduce the Type 1.5 shape in our standard production line at a much lower price. However, we know we won't be able to achieve the same level of surface quality as Match-Grade Sapphireskates, simply due to the polishing time and co-planarization.)

That being said, understand that you are getting about 10% better performance than our standard offerings at a significantly higher price. Basically, if you are the type to max-out everything, then these skates are for you.

-philzgoodman
SHIPPING & RETURNS

Ships immediately from the U.S.

No returns or exchanges for Match-Grade SAPPHIRESKATES as each set is made individually.
View full details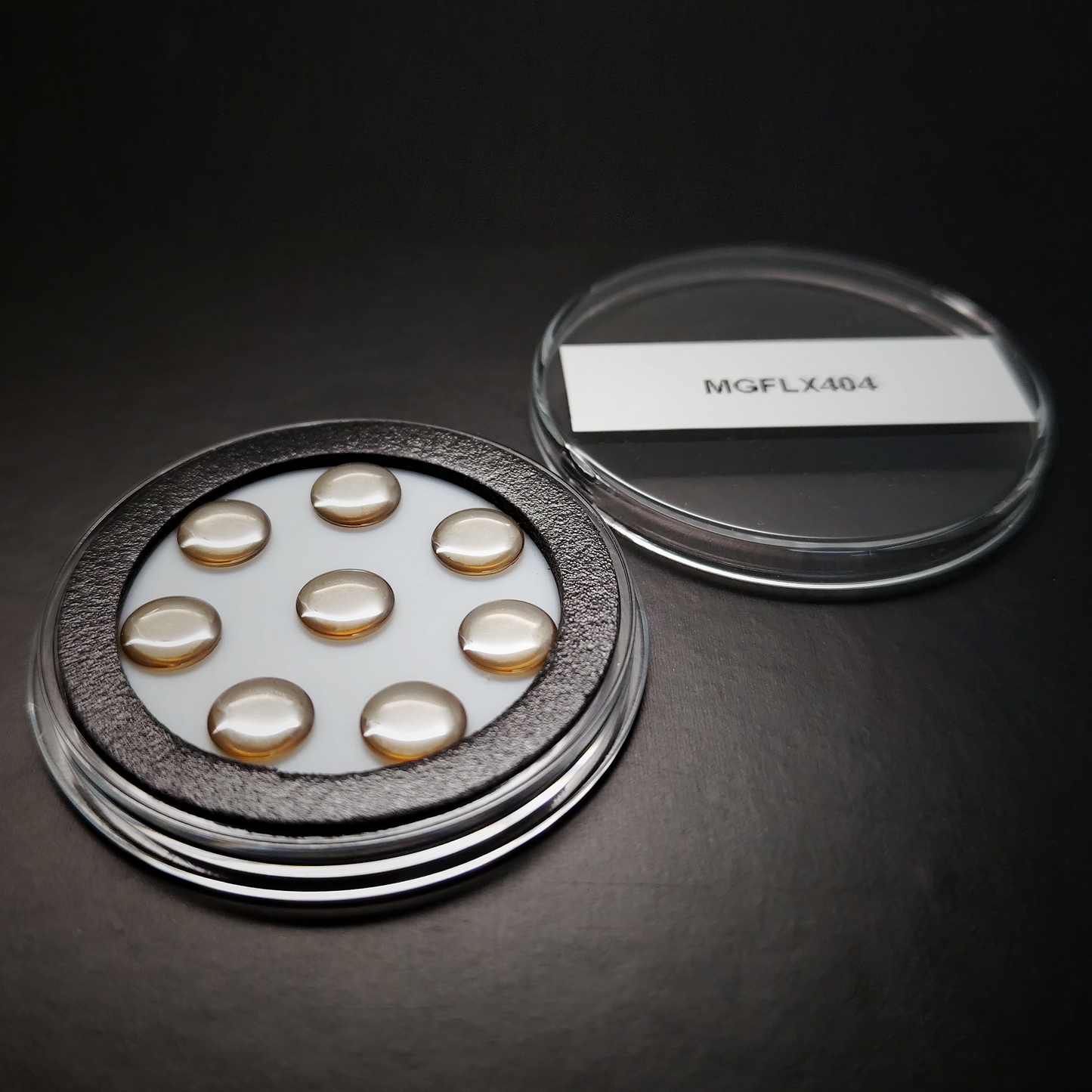 MORE UNIQUE MATCH-GRADE SKATES